Ruth Marie Sexton
b. 1 May 1926, d. 20 February 2016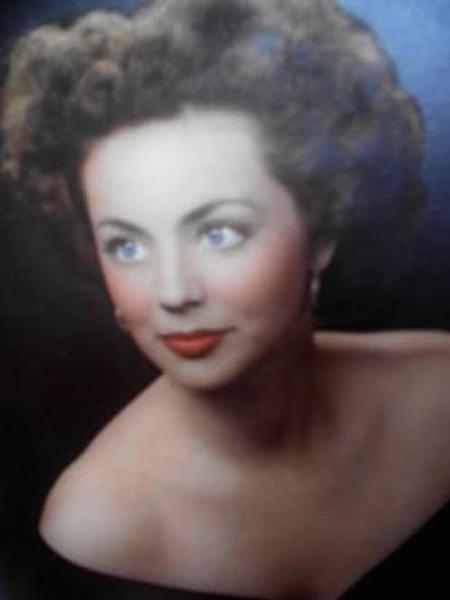 Ruth Marie Sexton Ewald, 1926-2016
Ruth Marie

Sexton

was born on 1 May 1926 in Fort Worth, Tarrant County, Texas.
William Madison

Lucas

and Mary Elizabeth

Tenery

appeared in the US federal census of 1 April 1940 in Fort Worth, Tarrant County, Texas, at 2304 McKinley Avenue. Other members of the household included Ruth Marie Sexton, Birdie Lee

Lucas

and Sterling Wesley

Sexton

. Also in he household were son Buck (age 25) and daughter Viola (29.)
She married Albert Carl

Jacobson

.
She married Herbert Frederick

Ewald

Jr., son of Herbert F.

Ewald

and Mildred

McLean

, in 1952.
The following appeared on 18 December 1991 in the Fort Worth Star-Telegram: (Fort Worth) Birdie Lee Lucas Page, a homemaker, died Monday at a Lake Worth nursing center. She was 83.
     Funeral will be at 11 a.m. Thursday at Mount Olivet Funeral Home. Burial will be in Mount Olivet Cemetery.
     The family will receive friends from 6 to 8 tonight at the funeral home.
     Mrs. Page was born in Archer County and had lived in Tarrant County for most of her life and in Lake Worth for 51 years.She was a Baptist.
     Mrs. Page was married to Jack D. Page, who died in 1981.
     Survivors: Daughter, Ruth Sexton Ewald of Light House Point, Fla; stepdaughter, Janice Chamberlain of Columbus, Ohio; seven grandchildren; and seven great-grandchildren.
Ruth Marie Sexton became a widow at the 19 June 2000 death of her husband Herbert Frederick

Ewald

Jr.
The following appeared on 22 June 2000 in the South Florida Sun-Sentinel: [Died] Herbert F. Ewald, Jr., age 75 of Lighthouse Point, FL and Burnsville, MN, passed away on June 19, 2000. He is survived by wife, Ruth; daughter, Stephanie & husband Paul Pietrowski, St. George, SC and nieces and nephews. He was a retired pilot from Northwest after 41 years and a veteran of World War II and the Korean Conflict, retired from the U.S.A.F.R. Member of Cataract Lodge, Zuhrah Temple of the Shrine, and Richfield American Legion Post #435. Funeral service Thursday, 11 am. Werness Brothers Chapel. Interment Ft. Snelling National Cemetery. Visitation Wednesday, 4-7 pm at Werness Brothers, 2300 W. Old Shakopee Rd.
Ruth Marie Sexton died on 20 February 2016 at age 89 in Burnsville, Dakota County, Minnesota, at Emerald Crest Memory Care.
She was interred at Fort Snelling National Cemetery, Minneapolis, Hennepin County, Minnesots.
The following appeared in the Dakota County Tribune: Ruth Marie Sexton Ewald passed away suddenly of natural causes on Saturday, February 20 at Emerald Crest Memory Care in Burnsville.
     Ruth was born on May 1, 1926 to George and Birdie Lee Sexton in Ft. Worth, Texas. She graduated from Lake Worth High School and worked at Carswell AFB. Only child Stephanie was born to Ruth and husband Albert Carl Jacobson in 1946 in Chicago, Ill. In 1952 Ruth remarried Herbert F. Ewald in Ft. Worth and the family relocated to Minneapolis. Ruth enjoyed gardening, music and travelling throughout her adult life and loved her son-in-law Paul Pietrowski as the son she never had.
     The family wishes to thank the Emerald Crest staff for their devoted care and attention.
     Ruth was predeceased by mother, father, much loved stepfather Jack Page and beloved brother Wesley.
     In addition to Stephanie and Paul she is survived by Wesley's children Melanie (Dan) Cartwright, Sharon (Fran) Scherich and Carey (Janice) Sexton.
     Private Interment Fort Snelling National Cemetery. White Funeral Home.