Thelma Virginia Paul
b. 21 August 1922, d. 12 July 2012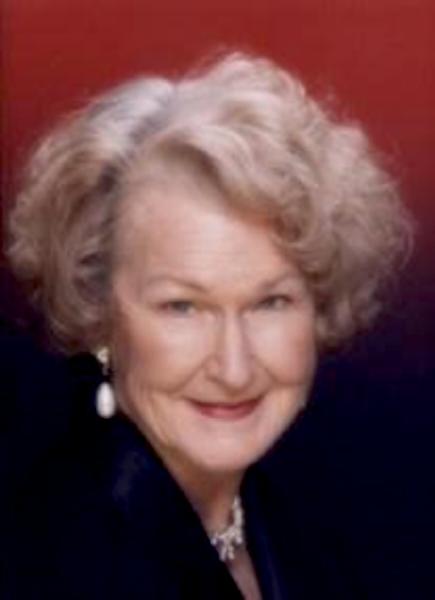 Virginia Paul Bastedo, 1922-2012
Thelma Virginia

Paul

was born on 21 August 1922 in Atlanta, Fulton County, Georgia.
She was known as Vrginia.
Julian Christopher

Paul

and Laura Virginia

Humphries

appeared in the US federal census of 1 April 1940 in Atlanta, DeKalb County, Georgia, at 1229 Virginia Avenue NE. Other members of the household included Thelma Virginia Paul.
The following appeared on 31 August 1941 in the Macon Telegraph & News: (Ashburn, Aug. 2) Miss Frances Ouida Pegues of Tampa, Fla., became the bride of Lt. Herbert Ives Shingle Jr., of Ashburn, Sunday afternoon, July 27, at the Riverside Park Methodist church in Jacksonville, Fla.
     Lieutenant Shingler had his cousin, Henry McKenzie of Ashburn, as best man. His other attendants were Lieutenant Northington, Lieutenant Passage and Lieutenant Heffner, all of MacDill Field, Tampa, Fla., and Albert Humphries of Jacksonville, Florida.
     Mrs. Dean Northington was matron of honor.
     The bridesmaids were Miss Betty Shingler of Ashburn; Miss Virginia Smalley of Tampa; Miss Virginia Paull of Atlanta and Miss Peggy Jean Pegues, sister of the bride. Margaret Ann Humphries was flower girl.
     Following the ceremony Mr. and Mrs. Pegues entertained at an alfresco reception at the home of Dr. and Mrs. H. H. Humphries, grandparents of the bride.
     Lieutenant Shingler and his bride left for a wedding trip, after which they will reside at 517 Columbia Drive, Davis Island, Tampa, Fla.
Thelma Virginia Paul died on 12 July 2012 at age 89.
She was interred at Arlington Memorial Park, Sandy Springs, Fulton County, Georgia.
The following appeared on 15 July 2012 in The Atlanta Journal-Constitution: Virginia Paul Bastedo, 89, of happy memory, died July 12, 2012.
     Born Virginia Paul, August 21, 1922, in Atlanta to Laura Virginia Humphries Paul and Julian Christopher Paul, Virginia graduated from Girls High School where she was known for her beauty and soprano voice. While working for Hankins Music she promoted the sale of War Bonds with the song "Any Bonds Today."
     She met Charles Wesley Bastedo, a young New Jersey engineering student at Georgia Tech, and in 1943, they married at The Little Church Around the Corner (Church of the Transfiguration) in Manhattan.
     Virginia then went to work for The War Production Board, while Charles completed basic training at the US Marine Corps base on Parris Island, SC. Virginia and Charles were then posted to Utah State University, Isla Vista, CA and Corpus Christi, TX while Charles worked on the development of a new military technology called Radio Altimetry. Following WWII they settled in Atlanta.
     Virginia dedicated her life to her family above all else and was active in the Spring Street School PTA and The Rock Spring Presbyterian Church where she was founding Den Mother of its Cub Scout Troop. She was an early advocate of the organic gardening movement led by Robert Rodale and founded the Ansley Park East Garden Club, serving several times served as president.
     Virginia and Charles relocated their family for a while to Tallapoosa Georgia while Charles founded Dixisteel Buildings, a division of Atlantic Steel Company. Relocating the family back to the newly developing Atlanta suburb of Sandy Springs, Virginia founded the Riverside Garden Club, and completed the rigorous training to become an accredited Life and Master Flower Show Judge with the National Council of State Garden Clubs, Inc. She was an active member of The Huntcliff Garden Club, The Hosta Society and The Hemerocallis Society and developed new cultivars of Daylilly.
      Family continued to be her primary passion and she was a member of The National Genealogical Society wherein she documented research qualifying both sides of the family for numerous hereditary societies including the UDC, DAR and SAR, Sons of Union Veterans, Ladies of the Grand Army of the Republic, The Holland Society and The Huguenot Society.
     Virginia is survived by her husband of 69 years, Charles Bastedo; sons and daughters-in-law, Stephen and Lisa Bastedo, Michael and Kate Bastedo; grandsons, Christopher, Wesley, Dru, Alexander and Jared Bastedo; great grandson, Jude Bastedo; brothers, Christopher Paul, Joseph Paul; sisters, Nancy Miller, Christine Hurst; uncle, Walter Kantor; and a host of nieces, nephews, and cousins, as well as garden club friends, Huntcliff neighbors and members of the Cherokee Club 9 Holer's golf club.
     In lieu of flowers, contributions may be made to The American Cancer Society. . . Funeral services will be Tuesday, July 17, 2012 at 2 o'clock at Patterson's Arlington Chapel. Interment will follow at Arlington Memorial Park. . . .
Editorial Note: I shall miss Virginia very much. She was a lovely person -- a font of valuable family information and a lively correspondent. ~ Elsa.