James Hardy Wood
b. 16 March 1939, d. 20 December 2015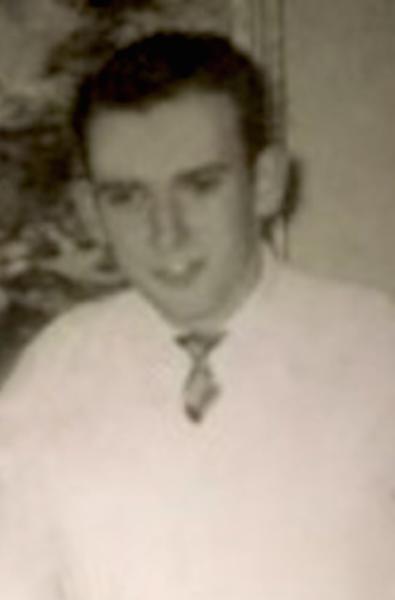 James Hardy Wood, 1939-2015
James Hardy

Wood

was born on 16 March 1939 in Navasota, Grimes County, Texas.
He was known as Hardy.
Sam Madeley

Wood

and Edna Mae

Pickett

appeared in the US federal census of 1 April 1940 in Wharton, Wharton County, Texas, at 701 Speed Street. Other members of the household included James Hardy Wood, Sam Madeley

Wood

Jr. and Carolyn

Wood

. In 1935 the family was living in Grimes County.
James Hardy Wood died on 20 December 2015 at age 76 in Centerville, Leon County, Texas, at his residence.
He was interred at Oakland Cemetery, Navasota, Grimes County, Texas.
The following appeared on 30 December 2015 in The Navasota Examiner: James "Hardy" Wood, 76, of Centerville and formerly Navasota passed away Sunday, Dec. 20, at his home.
     Hardy was born March 16, 1939, in Navasota to Edna Mae Pickett and Sam Madeley Wood. He was a longtime resident of Conroe before retiring in Centerville in 1995. Hardy graduated from Navasota High School in 1957 and then joined the United States Army.
     While in the army, he was trained to work with guided missile installation electrical equipment as an engineer. He served until Oct. 31, 1963, when he received his honorable discharge.
     After leaving the Army, he spent some time in Doberville working with Kelley Lee in the grocery business. He then moved on to General Electric where he learned the business of constructing control panels, which he would continue to build for Vaircraft and Houston Control. He later taught electronics at Conroe High School for several years before he returned back to building control panels at Allen-Bradley, where he retired. Some of his hobbies he enjoyed in his spare time included fishing, hunting, woodwork and playing around on his backhoe.
     Hardy is survived by his wife of 56 years Shirley May (Everley) Wood and children William Hardy Wood (spouse Suzanne Wood), George Allen Wood (spouse Tina Wood) and Theresa Mae Wood. Grandchildren are Melissa Ray Wood, Leeanna Wood, Dylan Christopher Wood (spouse Crystal Lynn Wood), Kyle Jordan Wood, Alexa Nicole Wood, William Joseph Comley, Richard Alan Comley and Virginia Marie Comley.
     Hardy was preceded in death by his parents, Edna Mae (Pickett) Wood & Sam Madeley Wood; brother Sam Madeley Wood Jr., sister Carolyn Wood and infant sister Marilyn Wood.
     Graveside services were held at 2 p.m., Wednesday, Dec. 23, in the Oakland Cemetery at 801 Sixth Street in Navasota.
     Walters Funeral Home in Centerville was in charge of all arrangements.