Charles Teed Pollard
b. 25 August 1805, d. 10 January 1888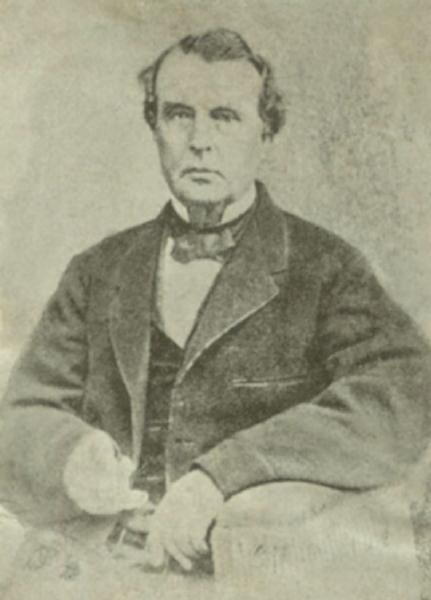 Charles Teed Pollard, 1806-1888
Charles Teed

Pollard

was born on 25 August 1805 in Virginia.
He married Emily Virginia

Scott

, daughter of Gen. John Baytop

Scott

and Elizabeth

Coleman

, on 15 November 1832.
He enlisted as a private in the 3rd Alabama Infantry at the outbreak of war. Major campaigns and battles included Seven Pines, Seven Days', and Malvern Hill (wounded). After recovering from his wounds, Pollard actively campaigned in Georgia, Tennessee, and the Carolinas as a member of General William W. Allen's staff.
Charles Teed Pollard and Emily Virginia

Scott

appeared in the US federal census of 1 June 1870 in Montgomery PO, Montgomery County, Alabama. Other members of the household included Virginia Scott

Lee

, Paul Cornelius

Lee

and Bettie Scott

Pollard

. Also in the household were Pollard children John S. (age 24) Clara V. (21) and Robert L. (17), and Lee grandchildren Rebecca F. (7), Joseph P. (5) and Clara V. (3).
He was president of Montgomery & West Point Railroad, according to the 1870 census.
Charles Teed Pollard died on 10 January 1888 at age 82 in Montgomery, Alabama.
His wife Emily Virginia

Scott

became a widow at his death.
He was interred at Oakwood Cemetery, Montgomery, Alabama.