Carl Theodore Klug
b. 24 July 1886, d. 27 January 1934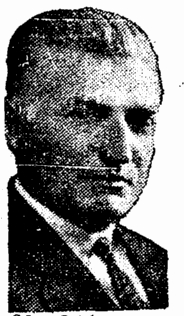 Carl Theodore Klug, 1886-1934
Carl Theodore

Klug

was born on 24 July 1886 in New York.
Charles

Kaiser

and Catherine

(?)

appeared in the US federal census of 1 June 1900 in Manhattan, New York, at 306 West 82nd Street. Other members of the household included Carl Theodore Klug, Rose C.

Kaiser

, Theodore

Kaiser

and Meta

Klug

. Meta and Carl Klug are identified as lodgers.
Carl Theodore Klug registered for the draft on 5 June 1917 in Westchester County, New York, while living with his wife and three children at 54 Sedgwick Avenue in Yonkers, employed as a storage battery engineer in the New York facility of Cleveland-based Willard Storage Battery Company.
Carl Theodore Klug died on 27 January 1934 at age 47 in Cleveland, Cuyahoga County, Ohio, at St. Luke's Hospital.
He was interred at Kenisco Cemetery, Valhalla, Westchester County, New York.
The following appeared on 28 January 1934 in the Cleveland Plain Dealer: Carl T. Klug, 48, sales manager for the Willard Storage Battery Co., died at St. Luke's Hospital yesterday following an operation for a brain tumor. Mr. Klug had been ill for several months at his home, 22 Waldemere Avenue, Willoughby.
     Mr. Klug was born in New York and was graduated from the College of the City of New York. He joined the Willard organization in 1914 and two years later ws appointed eastern representative of the Willard manufacturer's sales department. In 1919 he ws transferred to the main office at Cleveland and in August, 1932, he was made manager of his department, having complete charge of the sale of Willard batteries to manufacturers.
     Mr. Klug was a Mason and was a member of the Society of Automotive Engineers, the Manakiki Country Clug, and the Detroit and Buffalo Athletic Clubs.
     Surviving are his wife, Mrs. Bertha Klug, his mother, Mrs. Meta Klug of New York, and three daughters, Betty, Margot and Dorothy. Funeral services will be held at the Willoughby Methodist Church tomorrow and burial will be at Kenisco Cemetery, Westchester County, New York.