Exline (?)
b. 1 March 1873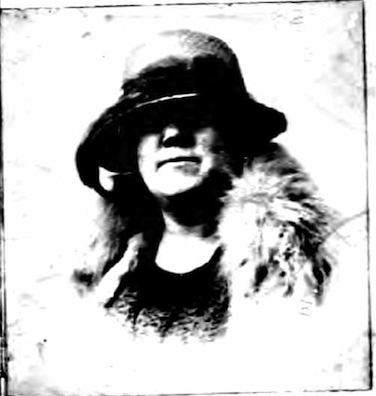 Exline Ziegler (1873- ), passport photo
Exline

(?)

was born on 1 March 1873 in Deerfield, Lenawee County, Michigan.
She married Joseph

Ziegler

, son of Emmanuel

Ziegler

, on 16 August 1905.
She and Joseph

Ziegler

applied for a passport on 22 March 1923. Purpose of the passport was to travel to France, Italy Switzerland, Belgium, Germany, Spain and England, departing the Port of New York on 1 May 1923 aboard the SS Aquitania. The passports were issued on 27 March.