Mary Isabel McMahan
b. 2 April 1833, d. 2 April 1922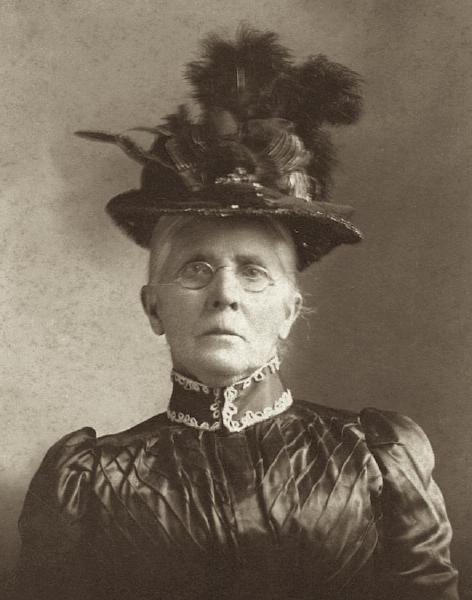 Mary Isabel McMahan DeArman, 1833-1922
Mary Isabel

McMahan

was born on 2 April 1833 in Talladega, Talladega County, Alabama.
She married John Adams

DeArman

, son of John

DeArman

and Stacy

Taylor

, on 14 September 1849 in Benton (later Calhoun) County, Alabama, first cousins; his father and her mother were brother and sister.
John Adams

DeArman

and Mary Isabel McMahan appeared in the US federal census of 1 June 1870 in Jacksonville PO, Calhoun County, Alabama. Other members of the household included Abram Taylor

DeArman

. Also in the household were children J. J. (age 19), S. D. (16), J. M. (14), A. T. (11), M. V. (8), A. M. (3) and Frank Reynolds (1), and a nurse and cook. John was enumerator for this part of Calhoun County.
Mary Isabel McMahan became a widow at the 1 November 1887 death of her husband John Adams

DeArman

.
The following appeared on 26 November 1887 in The Jacksonville Republican: Jno. A. DeArman died at Wetumpka, Nov. 1st after an illness of several weeks. Mrs. DeArman was with him the last sixteen days of his illness, and it is from a letter written to one of her sons here that we learn of his death.
Mary Isabel McMahan died on 2 April 1922 at age 89 in Spruce Pine, Franklin County, Alabama, . Informant was Arthur Dearman.
She was interred at Spruce Pine Cemetery, Franklin County, Alabama.