William Bow Paul
b. 10 October 1925, d. 6 January 2015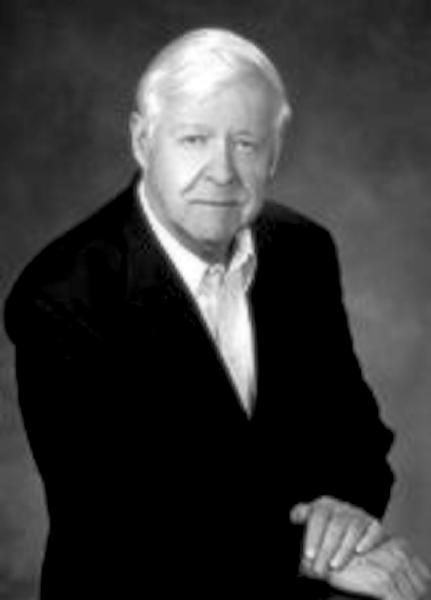 Wiliam Bow Paul Jr, 1925-2015
William Bow

Paul

was born on 10 October 1925 in Leesburg, Lee County, Virginia.
His wife Mattie Elizabeth

Bowen

became a widow at his death.
William Bow Paul died on 6 January 2015 at age 89 in Georgia.
He was interred at Green Meadows Memorial Gardens, Conyers, Rockdale County, Geirgia.
The following appeared on 10 January 2015 in The Atlanta Journal-Constitution: William B. (Bill) Paul passed away on January 6th of this week. He was 89 years old.
     The funeral service will be conducted at the Scot Ward Funeral Home in Conyers, Georgia, at 10:30 a.m. on Monday, January 12th. Following the funeral, he will be interred in Green Meadow Memorial Gardens in Conyers. The Rev. Powell Woods, Pastor of Our Redeemer Lutheran Church in Solon, Ohio, will preside.
     There will be no formal viewing, but the family will be receiving at the funeral home beginning at 9:30 on Monday. If you are moved to send flowers, please consider donating in Bill Paul's name to the Wounded Warrior Project at woundedwarriorproject.org instead.
      Bill was born on a cotton farm near Leesburg, Georgia, the youngest of the five children of Mattie Bowen Paul and William B. Paul, Sr. After the boll weevil devastated the vast cotton fields across the Deep South, the family relocated to Atlanta when Bill was one year old. He attended Fulton County public schools, graduating from Fulton High in May, 1942 at age sixteen.
     During World War II, he volunteered, at age seventeen, for service in the Army Air Corps and was an Aviation Cadet, just finishing his training to be a bombardier and preparing to go to the Pacific in the nose of a B-25 in the final assault on the Japanese home islands, when the war was ended by President Truman's decision to utilize the atomic bomb to shorten the war. After his two years of service during the war, Bill was admitted to the Emory University School of Law and graduated with his LLB (Bachelor of Laws) degree in December, 1948.
      In 1950, he was a practicing lawyer in Atlanta, as well as an officer in the U.S. Air Force Reserves when he was recalled to active duty in the Air Force during the Korean Conflict. Shortly after commencing that tour of duty, Bill requested and was granted a transfer to duty as an OSI Special Agent in the Air Force's then newly-formed Office of Special Investigations.
     Although Bill felt honored to again serve his country in time of war, he always said that the highlights of his second twenty-one months of active military service were two very personal ones: 1) he had the great good fortune to meet a beautiful young Air Force Nurse named Janice Lee Osborne, and 2) on March 9, 1952, they were wed in a tiny U.S. Air Force chapel on the Air Force base at Alexandria, Louisiana. From that place their life together continued unbroken for almost 63 years until death did them part.
     In the early autumn of 1952, Jan and Bill returned to Atlanta where he resumed and continued his law practice until 1995. Among his professional achievements, he took special pride in these: 1) prior to his choosing to go inactive he was one of only two management lawyers based in Georgia who were listed in the first six editions of the prestigious book The Best Lawyers in America, and 2) in 1984 he founded a separate company, The Center for Positive Management Leadership, Inc. (CPML). Bill was President of CPML for 14 years, during which time he and his colleagues trained literally thousands of individuals from companies all across America and parts of Canada to be more humane and compassionate managers and supervisors in dealing with their employees.
     At age 75, Bill wrote and published The Road He Chose, a historical novel with a military setting during World War II. He dedicated the book primarily to his revered father and mother and to his five boyhood friends who never came home from that war.
     During 2003 and 2004, Bill served as a volunteer and the major force in creating An Oral History Project/World War II Era sponsored by the Emory University School of Law. The project includes 25 recorded interviews with Emory alumni who were also veterans of WWII about their experiences during the war. Bill was the interviewer in 24 of the video-taped interviews, with his own story being the 25th in the series. These interviews are housed in the archives of Emory Law School for use by historians and other interested parties.
     Notwithstanding his other interests in his life, the first priority in Bill Paul's life was always his family. Though he always maintained that "duty" is the noblest word in our language, his fierce devotion to his family showed that "love" was a close second.
     Bill is survived by his wife, Janice Osborne Paul, as well as his son, Dr. William Alan Paul, and two daughters, Shannon Paul Lince and Jennifer Paul Harrison. His is survived also by six grandchildren: Suzanne Marie Lince, William Andrew Paul, Lauren Paul Dean, Rebecca Anne Paul, Janet Margaret Lince, and Jacob William Harrison.