Elbert Dean Rice
b. 11 August 1881, d. 25 September 1966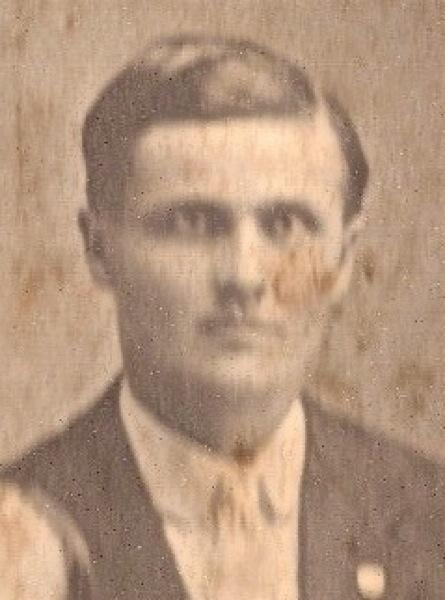 Elbert Dean Rice, 1881-1966
Elbert Dean

Rice

was born on 11 August 1881 in Texas.
He was known as Dean.
Hezakiah Fleetwood

Rice

and Sarah Elizabeth

Wood

appeared in the US federal census of 1 June 1900 in Smith County, Texas. Other members of the household included Elbert Dean Rice, Ibzan Leftwich

Rice

, William Wade

Rice

, Clen

Rice

and Clifton

Rice

.
He was working on the farm, according to the 1900 census.
A photographic portrait was made of brothers William Wade, IL, Clen, Clifton and Dean.
Elbert Dean Rice died on 25 September 1966 at age 85 in Tyler, Smith County, Texas, at Medical Centery Hospital informant Dr. Robert D. Rice, his son.
He was interred at Rose Hill Cemetery, Tyler, Smith County, Texas.