Ella Isabelle Tinker
b. 1 September 1873, d. 25 June 1895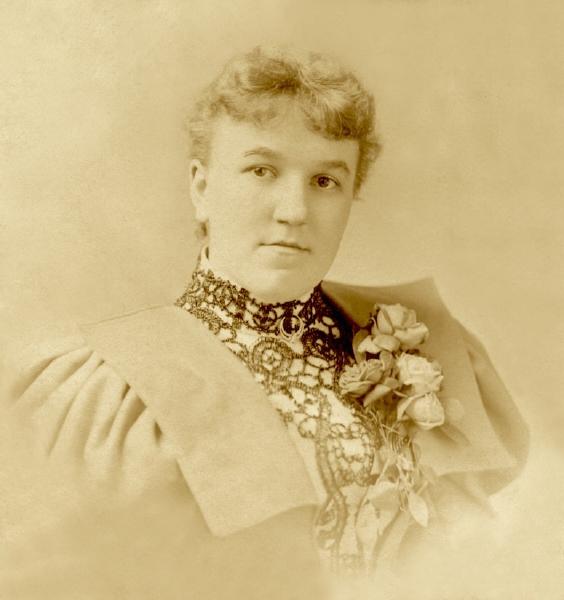 Ella Isabelle "Kittie" Tinker Keithley, 1873-1895
Ella Isabelle

Tinker

was born on 1 September 1873 in New York.
She was known as Kittie.
John Barton

Tinker

and Frances Jane

Mowry

appeared in the US federal census of 1 June 1880 in Plymouth, Chenango County, New York. Other members of the household included Ella Isabelle Tinker, George Vail

Tinker

, Florence Adella

Tinker

, Harriet Mabel

Tinker

, Henry Augustine

Tinker

and Simon

Mowry

. Also in the household was Frances' brother Simon Mowry Jr. (age 44).
A photographic portrait was made of sisters Hattie, Kittie and Florence Tinker, about 1885 (by Hotchkiss, 234 & 236 Broad Street, Norwich, New York).
She married Herbert R.

Keithley

, son of Jacob Carter

Keithley

and Jane Neave

Vawter

, on 11 October 1894 in Manhattan, New York, and following Kittie's death less than a year later, Herbert married her sister Hattie.
Ella Isabelle Tinker died on 25 June 1895 at age 21.
Her husband Herbert R.

Keithley

became a widower at her death.
She was interred at Southside Cemetery, Plynouth, Chenango County, New York.