Braxton Bragg Comer
b. 7 November 1848, d. 15 August 1927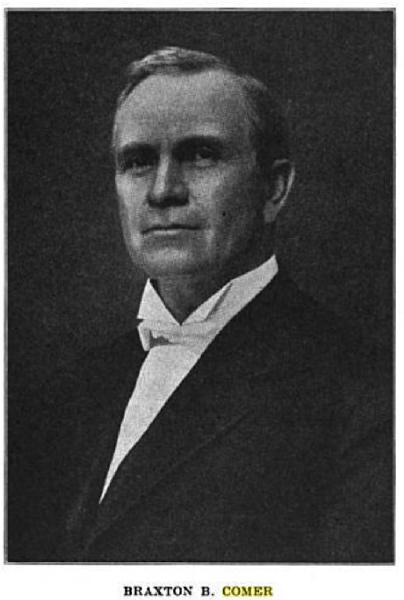 Braxton Bragg Comer, 1848-1927
Braxton Bragg

Comer

was born on 7 November 1848 in Old Spring Hill, Barbour County, Alabama.
He married Eva Jane

Harris

in 1872.
Braxton Bragg Comer served as governer of Alabama from 1907 to 1911. He also served a short time as a US Senator in 1920, filling the unexpired term of John H. Bankhead.
Braxton Bragg Comer became a widower at the 6 March 1920 death of his wife Eva Jane

Harris

.
Braxton Bragg Comer died on 15 August 1927 at age 78.
He was interred at Elmwood Cemetery, Birmingham, Jefferson County, Alabama.