Jose Antonio Baldemero Navarro
b. 27 February 1795, d. 13 January 1871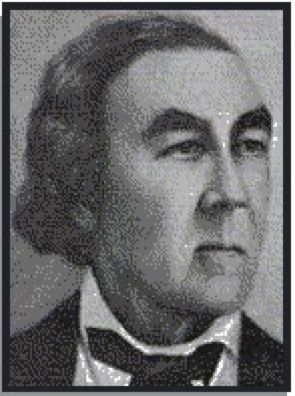 Jose Antonio Baldemero Navaro, 1795-1871
Jose Antonio Baldemero

Navarro

was born on 27 February 1795 in San Antonio de Bexar.
He married Margarita

de la Garza

say 1815.
Navarro County, created by the Texas Legislature in 1846, was named in honor of Texas patriot Jose Antonio Navarro, and the county seat Corsicana was named after the homeland of his father Angel Navarro.
Jose Antonio Baldemero Navarro died on 13 January 1871 at age 75.
For additional biographical information, see The Texas Handbook Online.