Julia Jack Routt
b. 29 December 1899, d. 10 January 1997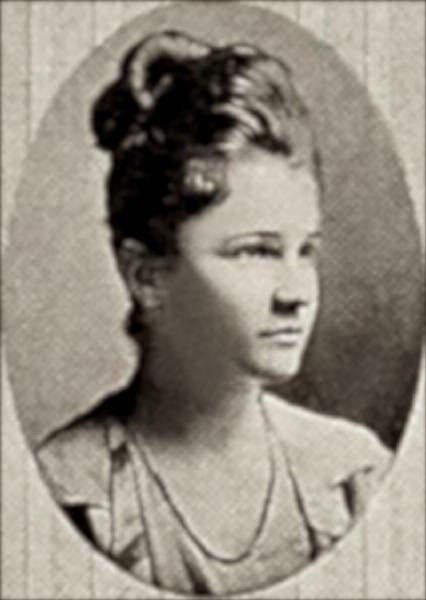 Julia Jack Routt, 1899-1997
Julia Jack

Routt

was known as "Duty" to her sister's grandchildren.
Julia Jack Routt was born on 29 December 1899 in Chappell Hill, Washington County, Texas.
The following appeared on 21 September 1939 in the Kerrville Mountain Sun: Mr. and Mrs. G. M. Woodall had as their week-end guests her sister, Miss Emily Langham and Miss Julia Jackrout [sic], of Houston, and Mrs. Frank Womack of San Antonio. Mrs. Woodall and her guests spent the day with Mrs. P. J. Domingues at her camp near Hunt Saturday. Miss Virginia Woodall accompanied her aunt to Houston Sunday, where she will enter school on Tuesday.
Jefferson Davis

Langham

appeared in the US federal census of 1 April 1940 in Houston, Harris County, Texas, at 802 West Alabama. Other members of the household included Julia Jack Routt, Anne Eugenia

Langham

, Virginia Mitchell

Woodall

and Emily M.

Langham

. In 1935 Annie Gene and daughter Virginia Woodall were living in Kerrville, and Emily was in Houston.
She was self-employed as a violin teacher, according to the 1940 census.
The following appeared on 9 June 1966 in the Corsicana Daily Sun: Miss Emily Langham, Miss Julia Routt, Miss Mary Jane Langham, Mrs. Virginia Woodall and grandson, Wayne, visited Mr. and Mrs. W. W. Langham over the weekend.
The following appeared on 23 June 1977 in the San Jacinto News-Times: (Coldspring) Misses Julia Routt and Emily Langham of Cleveland had lunch with Miss Marion McMurtey and Mrs. Mildred Roberts Friday at the Coldspring Inn.
Julia Jack Routt died on 10 January 1997 at age 97 in Liberty County, Texas.
She was interred at Prairie Lea Cemetery, Brenham, Washington County, Texas.