Robert Boyd Duggan
b. 4 October 1938, d. 30 September 2011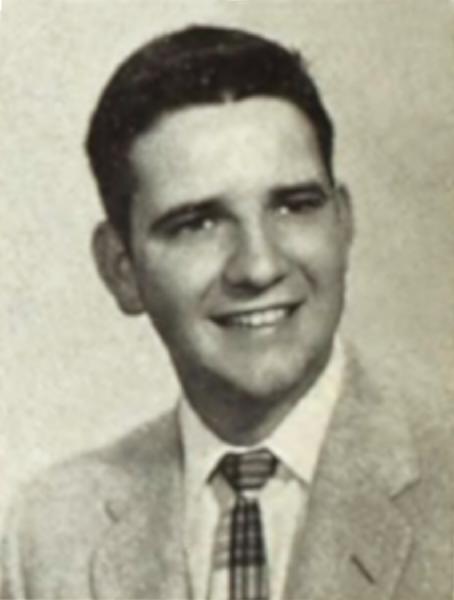 Robert Boyd Duggan, 1938-2011
Robert Boyd

Duggan

was born on 4 October 1938 in Ponca City, Kay County, Oklahoma.
Robert Boyd Duggan died on 30 September 2011 at age 72 in Harris County, Texas.
The following appeared on 4 October 2011 in the Houston Chronicle: Robert Boyd Duggan , 72, passed away unexpectedly on September 30, 2011. He was born on October 4, 1938 in Ponca City, OK to Beatrice Smith and Jesse Edward Duggan, Jr. Bob grew up in San Angelo, TX, graduated from Texas Tech University in 1960 and became employed by Shell Oil Company. Bob married Su Merrill Brooks on July 6, 1968 in Denver, CO. They lived in Midland, Houston and New Orleans before settling in Kingwood, TX in 1978 where they raised their two children, Vicki Lynn and Brad Edward. After 39 years with Shell, Bob retired in 1999 and celebrated with a family trip to the 2000 Sydney Olympics. Bob and Su enjoyed recent years splitting their time between Kingwood and Roubidoux Ranch near Lampasas, TX.
     Bob was preceded in death by his parents and brother, Jesse Edward Duggan, III. He is survived by his wife, Su; daughter, Vicki, her husband Jason Toothman and their three sons, Brooks Whatley, Graham Franklin and Ryder Boyd; son, Brad and his wife Karen; sister, Camille Walter; brother, John Duggan and his wife Janet; nieces, Angie Anderson, Debbie Baker, Jessica Kreager and their families; nephew, Will Duggan; niece, Allison Duggan; many other relatives and friends.
     A memorial service will be held for family and friends at 1:00 p.m. on Thursday, October 6, 2011 at Kingwood Funeral Home.
     If you wish to make a donation in memory of Robert Duggan, the family asks that you consider contributing to the Junior Achievement of Southeast Texas or the Boy Scouts of America.