Corinne Ratcliffe
b. 8 September 1889, d. 17 December 1965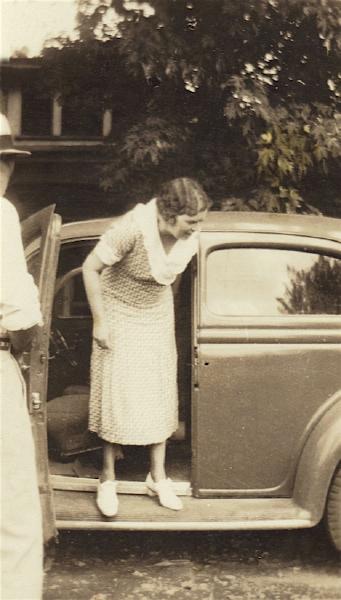 Corrine Ratcliffe Powell, 1889-196
Corinne

Ratcliffe

was born on 8 September 1889 in Franklin, Williamson County, Tennessee.
She married Robert Ross

Powell

, son of Richard R.

Powell

and Mary R.

McGee

, on 8 September 1914 in Davidson County, Tennessee, by license issued the same day, with R. B. ?Dowsy?, MG, officiating.
Robert Ross

Powell

registered for the draft on 12 September 1918 in Franklin County, Tenessee, while living with his wife Corine in Decherd, and self-employed there as manager of a flour mill.
She officially witnessed the death of Robert Ross

Powell

on 13 February 1940 in Decherd, Franklin County, Tenessee.
Corinne Ratcliffe became a widow at the 13 February 1940 death of her husband Robert Ross

Powell

.
Corinne Ratcliffe died on 17 December 1965 at age 76 in Franklin County, Tennessee.
The following appeared on 19 December 1965 in The Nashville Tennessean: (Decherd, Tenn.) Services for Mrs. Corinne Ratcliffe Powell, 76, of Decherd, will be at 2 p.m. today at Decherd Presbyterian Church.
     Burial will be in Mt. Garner Cemetery.
     Mrs. Powell died Friday in Franklin County Hospital.
     . Survivors include a daughter, Mrs. Joe B. Spaulding, Paducah, Ky; a brother, Frank Ratcliffe, Fort Worth, Tex; two sisters, Mrs. Willie Dietrich, Dallas, Tex. and Mrs. Louise White, San Antonio, Tex., and three grandchildren.