Orlando Mitchell McCullough
b. 17 October 1897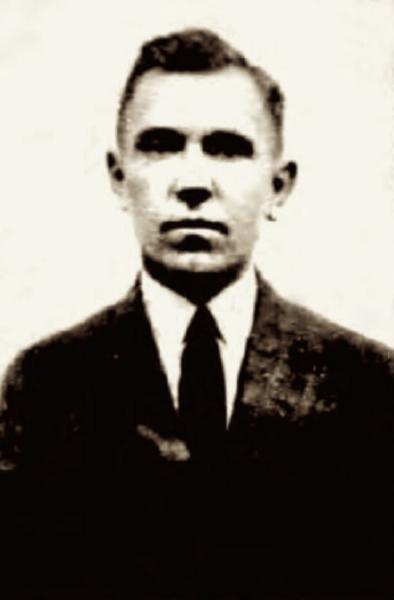 Orlando Mitchell McCullough, 1897-
Orlando Mitchell

McCullough

was born on 17 October 1897 in Pickens, Holmes County, Mississippi.
Orlando Mitchell McCullough registered for the draft on 12 September 1918 in New York while living with his mother at 220 Audubon Avenue in Manhattan, and employed there as a clerk by R. G. Dun Company at 290 Broadway.
He married Rebecca Ann

Pegues

, daughter of Alexander Hamilton

Pegues

II and Elizabeth Hamlin

Lumpkin

, on 25 May 1921.
Orlando Mitchell McCullough and Rebecca Ann

Pegues

appeared in the US federal census of 1 April 1940 in Bronxville, Westchester County, New York, at 6 Sherman Avenue. Other members of the household included Orlando Mitchell

McCullough

. Also in the household was one female domestic servant. In 1935 the family was living in the Bronx.
He was employed by a commercial bank as an assistant vice president, according to the 1940 census.
The following appeared on 14 January 1977 in The Herald Statesman: Rebecca McCullough, who taught piano for years at her home, 31 Stewart Place, Eastchester, died Sunday at New Rochelle Hospital.
     A former longtime resident of Richmond, Va., she graduated from Mississippi State College for Women and studied music at the Fontainbleau Conservatory in France with Robert Casadesus and Nadia Boulanger, and with Ernest Hutchinson.
     She was a communicant of St. Paul's Church, a member of the Daughters of the American Revolution, the Colonial Dames, and the United Daughters of the Confederacy.
     Her husband, O. Mitchell McCullough, is deceased.
     Surviving are two sons, the Rev. Alexander P. McCullough of Scarsdale and O. Mitchell McCullough Jr. of Warrington, Pa; a brother, A. H. Pegues Jr. of Cleveland, Tenn; and five grandchildren.