Alice Mae Evans
b. 24 February 1922, d. 1 January 2008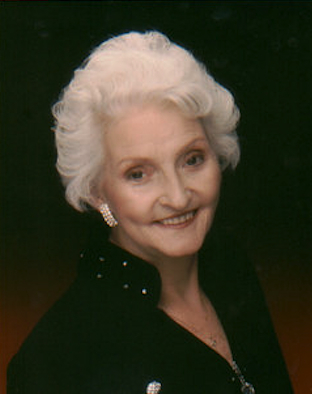 Alice Mae Evans Harder, 1922-2008
Alice Mae

Evans

was born on 24 February 1922 in Stamford, Jones County, Texas.
She married Harold Farmer

Harder

, son of Edward Julian

Harder

and Pattie Mae

Mabry

.
Alice Mae Evans became a widow at the 4 July 1990 death of her husband Harold Farmer

Harder

.
Alice Mae Evans died on 1 January 2008 at age 85 in Beaumont, Jefferson County, Texas.
She was interred at Magnolia Cemetery, Beaumont, Jefferson County, Texas.
The following appeared on 3 January 2008 in The Beaumont Enterprise: Alice Mae Evans Harder, 85, of Vidor, died Tuesday, January 1, 2008 at Memorial Hermann Baptist Beaumont Hospital. A native of Stamford, Texas and resident of Vidor for forty-five years, Alice was a nurse for Baptist Hospital, Dr. McCall and Dr. Caskey for twenty-three years. Survivors include her children, Linda K. Sabins of Alpine, Texas, Patricia Mae Barney of Vidor, Robert Julian Harder of Cleveland, Tennesee, and Craig Mitchell Harder of Beaumont; eleven grandchildren; seventeen great- grandchildren; and eight great great-grandchildren. Alice's husband, Harold Harder of fifty-one years; and her son, David Randall Harder, preceded her in death. A gathering of family and friends will be Thursday evening, January 3, 2008 from 5:00 p.m. until 7:30 p.m. at the mortuary. Funeral service will be 2:00 p.m. Friday, January 4, 2008 at Broussard's, 2000 McFaddin, Beaumont with burial to follow at Magnolia Cemetery in Beaumont. Memorial contributions may be made to Humane Society of Southeast Texas, P. O. Box 1629, Beaumont, Texas 77704.