Robert Henry Goad
b. 18 April 1902, d. 15 August 1962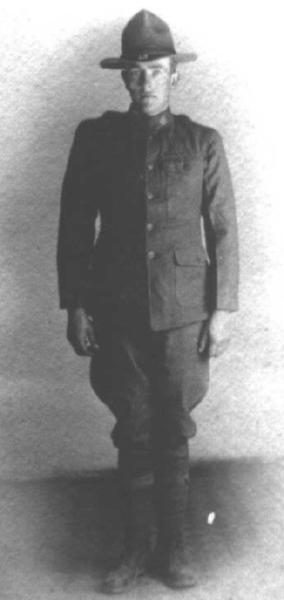 Robert Henry Goad, 1902-1962
Robert Henry

Goad

was born on 18 April 1902 in El Paso County, Colorado.
William Amos

Goad

and Mary M.

Whitfield

appeared in the US federal census of 15 April 1910 in Crow Creek, Weld County, Colorado. Other members of the household included Robert Henry Goad, Eula Dale

Goad

, Mary Esther

Goad

, Florence E.

Goad

and William Amos

Goad

II.
A photographic portrait was made of Mary Whitfield Goad and her children.
He married Lillian Jane

Jewell

on 23 February 1927 in Lubbock County, Texas.
Robert Henry Goad died on 15 August 1962 at age 60 in Santa Clara County, California.
His wife Lillian Jane

Jewell

became a widow at his death.
He was interred at Golden Gate National Cemetery, San Bruno, San Mateo County, California.