Mirabeau Buonaparte Lamar
b. 16 August 1798, d. 19 December 1859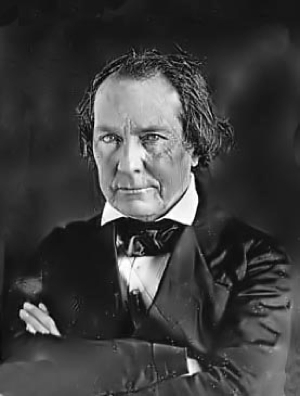 Mirabeau Bonaparte Lamar, 1798-1859
Mirabeau Buonaparte

Lamar

was born on 16 August 1798 in Louisville, Jefferson County, Georgia.
Lamar County, established by an act of congress of the Republic of Texas on 17 December 1840 and organized by election the following year, was named in his honor.
Mirabeau Buonaparte Lamar died on 19 December 1859 at age 61 in Richmond, Fort Bend County, Texas.
For additional biographical information, see The Texas Handbook Online.