Frederick John Menzer Jr.
b. 8 February 1933, d. 2 November 2004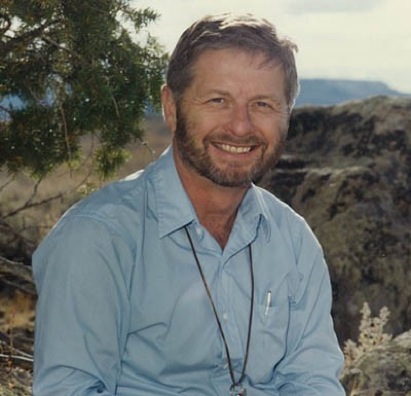 Frederick John Menzer, 1933-2004
Frederick John

Menzer

Jr. was born on 8 February 1933 in Tennessee.
The following appeared on 21 August 1990 in The Commercial Appeal: Mrs. Lucille Fell Menzer, 80, of 505 S. Perkins died Monday at Baptist Memorial Hospital East after a short illness. Mass will be said at 10 a.m. Wednesday at St. Anne Catholic Church on Highland, where she was a communicant, with burial in Memorial Park. Hinds-Smythe Cosmopolitan Funeral Home has charge. The widow of Fred J. Menzer, she leaves three sons, Dr. Fred J. Menzer Jr. of Denver, Oscar E. Menzer of Memphis and Capt. Edward H. Menzer of Arlington Heights, Ill; a sister, Mrs. Louis e Gillia of Memphis, 10 grandchildren and three great-grandchildren. The family requests any memorials be sent to the charity of the donor's choice.
Frederick John Menzer Jr. died on 2 November 2004 at age 71 in Vail, Eagle County, Colorado, at Vail Valley Medical Center.
The following appeared on 5 November 2004 in The Denver Post: Fred John Menzer, Jr., 71, of Frisco, died Tuesday, November 2, 2004 at Vail Valley Medical Center. Visitation will be held Friday, November 5 from 5-7 p.m. at St. Mary's Catholic Church (in the historic chapel) in Breckenridge. Memorial Services will be held Saturday, November 6 at 11 a.m. at the Interfaith Chapel in Vail. A reception will follow the Service in the church's lower level. Memorial contributions may be made to the Episcopal Church of the Transfiguration or Bristlecone Health Care, both c/o Rocky Mountain Funeral Home, PO Box 5170, Breckenridge, CO 80424.
The following appeared on 2006 in the Geology Alumni Newsletter of the State College of Western Colorado: Menzer Memorium: Dr. Fredrick J. Menzer, Jr., Professor of Geology at Western State College from 1970 to 1982, succumbed to his three year battle with cancer on November 2, 2004 at a Vail clinic near his home in Frisco , Colorado at the age of 71. /P/ Fred was born and raised in Memphis , Tennessee and after high school worked in his father's business for a few years before attending Colorado College in Colorado Springs from which he graduated Cum Laude with a B.S. degree in Geology in 1959. He earned both his Masters and Doctorate in Geology in 1960 and 1964, respectively, from the University of Washington . His doctoral dissertation was on the metamorphic rocks in the Okanogan Mountains of Washington , and most of his students also became intimately familiar with the rocks from this area. He taught geology at
Southern Methodist University from 1964 to 1970, but spent summers and any free time as a consultant to Bear Creek Mining Company, Union Carbide Corporation and others. Fred came to Western State College in the fall of 1970 to fill the "hard rock" position, and stayed until 1982. /P/ Fred became Chief Geologist for FMC Corporation in 1982, based in Denver and Reno and "retired" in 1992. He had an active career as mining consultant for various companies and was consulting up to the time of his infirmity. Characteristically, while recuperating from chemotherapy treatments, Fred hiked over 200 miles of the Colorado Trail the summer before his death. /P/ While at Western, Fred became well known for his no-nonsense attitude, "hard-core" work ethic and punctuality. Many a student had to duck flying erasers or chalk thrown by Fred if they were inattentive, distracted, (or distracting). Ironically, it was his disciplined approach that some students feared but at the same time gave them the confidence to succeed in the real world. Perhaps most of all, Fred brought a sense of professionalism and stressed the importance of preparing a student for a career after graduation. He found summer jobs for many of his undergraduate students and started literally dozens of Western graduates in a career in the mining industry. Because of his contacts at Southern Methodist University, Fred was also able to establish a regular pipeline for Western graduates to attend graduate school at SMU on scholarship. Fred was also very instrumental in developing a social geology club that blossomed in the 1970s with various functions, including geology talks, Friday evening get-togethers (sometimes at his house) and many ski trips in the winters. Fred had a major impact on all of us and will not be forgotten.