Lilliian A. Roan
b. 16 February 1928, d. 28 February 2016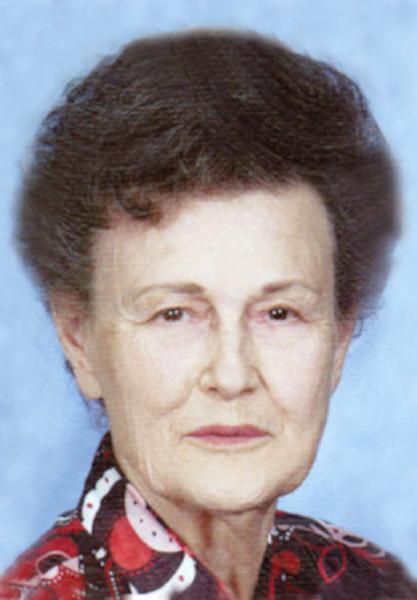 Lillian A Roan Fuqua, 1928-2016
Lilliian A.

Roan

was born on 16 February 1928 in Texas.
She married Percy Vivian

Fuqua

Jr., son of Percy Vivian

Fuqua

and Birdie

Hadley

.
She officially witnessed the death of Lillian

Bradley

on 21 August 1978 at Sweetbriar Nursing Home in Navasota, Grimes County, Texas.
Lilliian A. Roan became a widow at the 20 August 2008 death of her husband Percy Vivian

Fuqua

Jr.
The following appeared on 27 August 2008 in The Examiner: Percy V. Fuqua, Jr., 84, of Navasota, passed away Wednesday, Aug. 20 in Navasota.
     Funeral services were Friday, Aug. 22 at 10 a.m. at Nobles Funeral Chapel with Rev. Clyde Larrabee officiating. Interment was held at the Odd Fellows Cemetery in Anderson. Visitation was Thursday from 6-8 p.m. at Nobles Funeral Chapel. Arrangements are under the direction of Nobles Funeral Chapel.
     Percy was born Wednesday, Dec. 19, 1923, in Roans Prairie to Percy V. and Birdie (Hadley) Fuqua Sr. Percy served in World War II in the Asiatic Pacific Area 21 with the Marine Corps. During his service, Percy was injured in Saipan and received the Purple Heart Award. Later in life Percy was a member of the 2nd Marine Division Association and the Navasota V.F.W. Post 4006.
     He is survived by his wife of almost 58 years, Lillian (Roan) Fuqua; sisters-in-law Dorothy Fuqua Beasley of Normangee and Helen Jean Fuqua of Navasota; nephews Floyd and Frances Fuqua of Katy, David Fuqua of Navasota and Jake and Glenda Fuqua of Huntsville; nieces Katherine Fuqua Bedford of Navasota and Debra and Michael Hopson of Huntsville; cousins LeGrande and Ann Fuqua of Navasota and Marie Fuqua of Houston; and several great-nieces and nephews.
     Pallbearers were Bill Bay, Jose Martinez, LeGrande Fuqua, David Keelan, Larry Andrews, and William Garvey. Honorary Pallbearers are Johnny Webb, Bill Herrod, Sam Cooke and Lloyd Pool.
     Percy is preceded in death by his parents, and two brothers, Floyd and J.P. Fuqua. In lieu of flowers, memorials may be made to the First Baptist Church Building Fund.
     The family invites you to leave kind words or fond memories at www.noblesfuneral.com.
Lilliian A. Roan died on 28 February 2016 at age 88 in Bryan, Brazos County, Texas, at Watercrest.
She was interred at Odd Fellows Cemetery, Anderson, Grimes County, Texas.
The following appeared on 1 March 2016 in the Navasota Examiner: Mrs. Lillian R. Fuqua, 88, of Navasota passed away Sunday, Feb. 28, at the Isle at Watercrest in Bryan. Visitation with family and friends will be held from 5 to 8 p.m. Thursday, March 3, at Nobles Funeral Chapel. A celebration of her life will be held at 10 a.m. Friday, March 4, at First Baptist Church of Navasota with interment to follow in Odd Fellows Cemetery in Anderson. The Rev. Clyde Larrabee will officiate. Arrangements are under the direction of Nobles Funeral Chapel.
     Lillian was born in Navasota Feb. 16, 1928, to Ike Lee Roan and Lillian Grace (Bradley) Roan. She graduated from Navasota High School and attended Baylor University where she earned a Bachelors degree in 1949. While attending Baylor she played the trombone in the Baylor Band. She then earned a Masters degree from Sam Houston State University. Lillian was a teacher and counselor for Navasota ISD and Special Education Director for Grimes County. She retired as a Supervisor of Student and Teacher affairs at Texas A&M University.
     She is survived by nephews and nieces John and Mary Roan of Lantana and Michelle and Bill O'Parka of Bullhead City, Arizona; great nieces and nephews Hayden Bradley Roan, Jacob Roan, Lillian Roan, Ashley Kowalski and Brittany O'Parka.
     She was preceded in death by her parents, husband Percy V. Fuqua and brother John Bradley Roan, Sr.
     Serving as pallbearers are Jacob Roan, Will Garvey IV, Lynn Kunz, Hollis Hood, Joe Martinez and Walter McGinty.
     In lieu of flowers, the family asks that you consider a memorial contribution to the University of Baylor Band Program or the Daughters of the Republic of Texas, Zuber-Hadley Chapter, PO Box 1207, Navasota, Texas 77868.