Malachi Pegues
b. 20 March 1780, d. 17 November 1847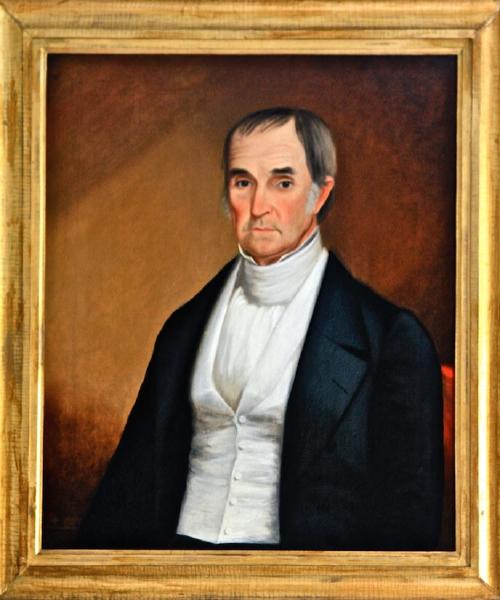 Malachi Pegues, 1780-1847
Malachi

Pegues

was born on 20 March 1780 in Cheraw District, South Carolina.
He married Charlotte

Johnson

, daughter of Col. William

Johnson

and Unknown

(?)

, on 6 March 1806, and Charlotte's sister Jane married Malachi's brother James in 1803.
The following appeared on 8 September 1812 in the City Gazette and Commercial Daily Advertiser: State of South-Carolina. In the House of Representatives, December 14, 1811. Resolved, That the election to be holden on the second Monday in October next, and on the day following, for Senators and Members of the House of Representatives, shall be holden at the following places, and conducted by the following persons, viz: . . . For Marlborough. At Marlborough court-house -- managers captain Malachi Pegues, William Bristow and John Thomas. Two Representatives to be elected.
Malachi Pegues became a widower at the 22 March 1837 death of his wife Charlotte

Johnson

.
Malachi Pegues died on 17 November 1847 at age 67.
He was interred at Oxford Memorial Cemetery, Oxford, Lafayette County, Mississippi.
Family: Charlotte

Johnson

b. 1 January 1791, d. 22 March 1837
Oliver Hazard Perry

Pegues

+ b. 20 May 1807, d. 12 February 1875
Alexander Hamilton

Pegues

+ b. 5 June 1808, d. 3 November 1871
Martha A.

Pegues

b. 10 March 1810, d. 29 December 1885
Henry Randolph

Pegues

b. 10 November 1811, d. 1849
Eliza Jane

Pegues

b. 23 April 1813, d. 25 September 1843
Charlotte Johnson

Pegues

+ b. 12 October 1814, d. 24 March 1883
Malachi Murphy

Pegues

b. 10 May 1816, d. 24 April 1872
Mary Johnson

Pegues

b. 25 February 1818, d. 9 January 1877
Harriet Strong

Pegues

b. 5 February 1820, d. 11 February 1863
James Johnson

Pegues

b. 29 June 1821, d. 19 November 1822
Jane Johnson

Pegues

+ b. 15 May 1824, d. 30 June 1880
Sarah S.

Pegues

b. 24 November 1825, d. 26 January 1881
James Johnson

Pegues

b. 15 November 1827, d. 6 March 1873
William Claudius

Pegues

b. 15 June 1830, d. 4 August 1884
Marlborough Claudius

Pegues

b. 15 March 1832, d. 6 February 1898