John Bay Wood
b. 29 November 1913, d. 17 June 1915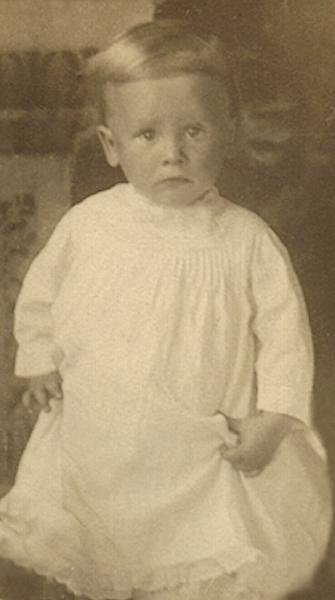 John Bay Wood, 1913-1915
John Bay

Wood

was born on 29 November 1913.
A photographic portrait was made of cousins Maegene Bay, John Bay Wood and Eloise Brown, about 1914.
John Edwin and Stacy Scott Teague Bay were photographed with their children and grandchildren during 1915 in front of "the Bay hotel" in Richards.
John Bay Wood died on 17 June 1915 at age 1.
He was interred at Fairview Cemetery, Grimes County, Texas, near Richards.