Marcus Hammond Mallard
b. 2 July 1936, d. 3 December 2013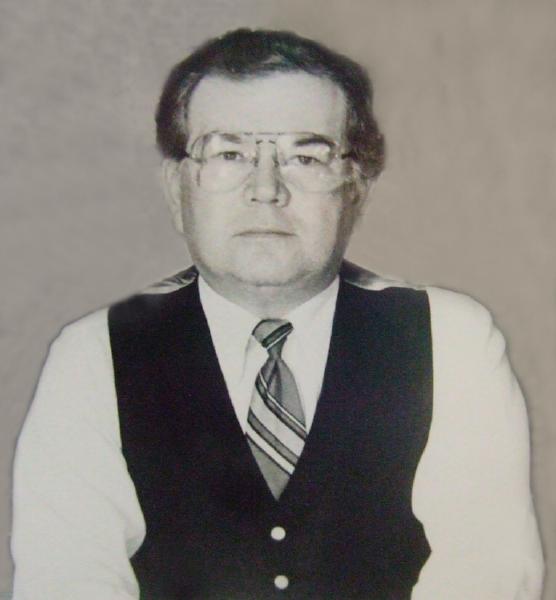 Marcus Hammond Mallard, 1936-2013
Marcus Hammond

Mallard

was born on 2 July 1936 in Navasota, Grimes County, Texas.
Mildred Sallye

Wood

appeared in the US federal census of 1 April 1940 in Grimes County, Texas, enumerated next to Sallye's sister Lou Ella Kennard. Other members of the household included Marcus Hammond Mallard, Robert Hammond

Mallard

and Mildred

Hixson

. In 1935, Hammond and Mildred Mallard were living in Navasota.
Marcus Mallard visits with cousins Warren Wood and Bill Wood at a presentation on the history of Greenwood plantation, in Conroe, August 2006.
Marcus Hammond Mallard died on 3 December 2013 at age 77 in Navasota, Grimes County, Texas.
He was interred at Odd Fellows Cemetery, Anderson, Grimes County, Texas.
The following was published online by The Eagle: Mr. Marcus H. Mallard, 77, of Navasota, passed away Tuesday, December 3, 2013 at his residence.
     Visitation will be Sunday, December 8, 2013 from 2 to 4 p.m.at Nobles Funeral Chapel. Services are set for10 a.m. Monday, December 9, Nobles Funeral Chapel with the Reverend Dwayne Steinkuehler officiating. Interment will follow in Odd Fellows Cemetery in Anderson. Arrangements are under the direction of Nobles Funeral Chapel.
     Marcus was born on July 2, 1936, in Navasota, the son of Robert Hammond and Mildred (Hixson) Mallard. He was a veteran and served his country in the U.S.Army National Guard. After Mallard Tractor was sold, he served as a Grimes County Commissioner from 1987 until 2002 and served on the Brazos Valley Development Council. Marcus also served as a member of Historic Anderson, Grimes County Historical Commission and was a lifetime member of the Navasota Lions Club.
     His parents preceded him in death.
     Survivors Include his longtime devoted partner, Dorothy Ann Grupa.
     Pallbearers will be Paul Grupa of Harper, Don Gaylor of Anderson, Jack Womack of Anderson, Bobby Brewton of Navasota, Brack Jones of Anderson, Terry Edwards of Beaumont, Jack Brown of Galveston, Mike Harris of Navasota, Mike Grupa of Navasota and Leon Pasket of Anderson.
     In lieu of flowers, contributions in his memory may be made to Hospice Brazos Valley.