Annie Dale Kennedy
b. 27 January 1918, d. 12 December 2012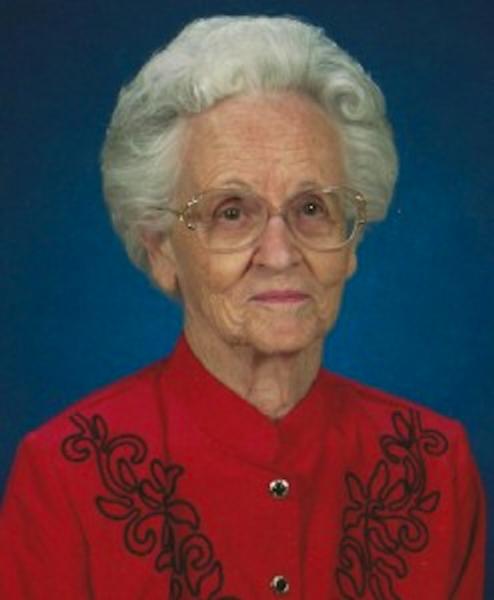 Annie Dale Kennedy Teague, 1918-2012
The following was published online by the Niday Funeral Home: Annie Dale Teague ended a long and joyful life on December 12, 2012, six weeks short of her 95th birthday. She was preceded in death by her husband of 62 years, Carroll "Red" Teague; parents, Roger Quarles and Viola Pearl Kennedy; daughter, Julia Ann "Judy" Wielkens and her sisters, Ada Grace Kennedy, Marjorie "Pug" Ferguson and Margaret "Tug" Johnson.
     Annie Dale was born on January 27, 1918 in Elkhart, Texas, after which she moved to Houston where she met and married Carroll in 1939. They raised their two daughters, Judy and Jo, in Pasadena, Texas, where Annie Dale worked for many years as an administrative assistant in the Pasadena schools.
     Both Annie Dale and Carroll Teague were long-time members of the First United Methodist Church in Pasadena and served that church faithfully along with an abundance of friends and associates. She and Red owned a lake house near Palestine, Texas, which became their most beloved hobby and over span of fifty plus years became their "special place."
     Annie Dale is survived by her daughter, Jo Martin and husband Ronnie; granddaughters, Karen Murphy and husband Greg, Jennifer Collins and husband Mark, Kurt Wielkens and wife Amber and Jason Martin and wife Donna. She was blessed with 11 great-grandchildren: Caroline and Carson Collins, Jason, Garrett and Cade Martin, Keith, John Teague and Annie B. Murphy as well as Julian and Shepard and Sidney Wielkens. She also is survived by her three nieces, Sharon Wood, Suzanne Collum and Joanna Bohmbach.
     A memorial service will be held at 2:00pm, Monday, December 17, 2012 at First United Methodist Church Pasadena, located at 1062 Fairmont Parkway.
     The family would like to thank Regency Village Care Center and Faith Community Hospice for the tender care they gave to mother. In lieu of flowers, donations may be made in her name to First United Methodist Church Pasadena.
Annie Dale

Kennedy

was born on 27 January 1918 in Elkhart, Anderson County, Texas.
She married Carroll Preston

Teague

, son of Clem Boyd

Teague

and Mattie Amanda

Grissom

, on 1 July 1939 in Pasadena, Harris County, Texas.
Carroll Preston

Teague

and Annie Dale Kennedy appeared in the US federal census of 1 April 1940 in Pasadena, Harris County, Texas, at 204 Olive. In 1935, Carroll was living in Huntsville, Walker County, and Annie was in Grapeland, Houston County.
She was employed as a cashier, accoriding to the 1940 census.
Annie Dale Kennedy became a widow at the 22 February 2002 death of her husband Carroll Preston

Teague

.
Annie Dale Kennedy died on 12 December 2012 at age 94.