Daniel Joseph Atwell
b. 18 January 1913, d. 21 February 1977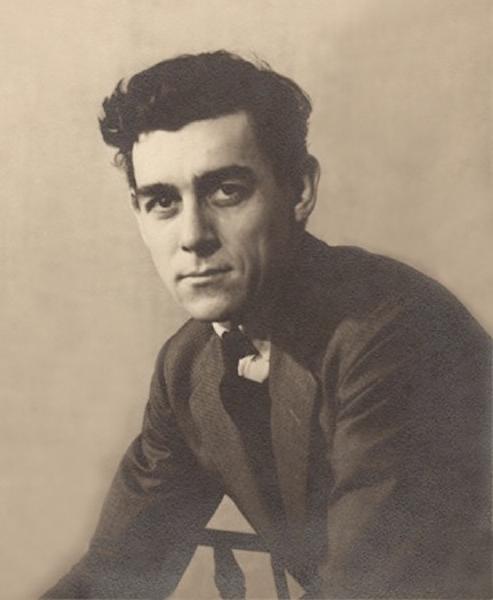 Daniel Joseph Atwell, 1913-1977
Daniel Joseph

Atwell

was born on 18 January 1913 in Brooklyn, Kings County, New York.
He married Madeleine

Laurier

, daughter of Ludwig Friedrich

Laurier

and Georgette

Ganin

, on 3 April 1937 in Kings County, New York.
Daniel Joseph Atwell and Madeleine

Laurier

appeared in the US federal census of 1 April 1940 in Shrewsbury, Worster County, Massachusetts, at 207 Maple Avenue. Other members of the household included Nancy Laurier

Atwell

and Georgette

Ganin

.
He was a salesman of water meters, according to the 1940 census.
Daniel Joseph Atwell and Madeleine

Laurier

arrived in the Port of New York on 26 February 1951, accompanied by Nancy Laurier

Atwell

aboard the SS Veendam, concluding a Havana-Nassau cruise. Their residence was recorded as 27 South Van Dien Avenue, Ridgewood, New Jersey.
The following appeared on 16 June 1960 in The Suffolk County News: Miss Nancy Laurier Atwell, daughter of Mr. and Mrs. Daniel Atwell of Ridgewood, N.J., and Mr. Stefan Stilwell Semple, son of Mr. and Mrs. Jack Semple of New York and Coates Avenue, Holbrook, were married on Saturday in the Packer Chapel at Lehigh University, Bethlehem, Pa. The Rev. R. E. Fuessle officiated at the ceermony and the university organist, R. B. Cutler provided accompaniment.
     A reception followed in the Candlelight Room of the Hotel Bethlehem.
     Mrs. Semple attended the House in the Pines School, Norton, Mass., and the University of Pennsylvania, in Philadelphia. Mr. Semple is a graduate of Charles Evans Hughes High School, New York, Pennington Preparatory School and Lehigh University. He is continuing his studies at the graduate school of New York University and is with Dancer-Fitzgerald-Sample, Inc., an advertising agency.
     After a trip to the Pocono Mts. and Jamaica, B.W.I., the couple will live in New York.
Daniel Joseph Atwell became a widower at the February 1975 death of his wife Madeleine

Laurier

.
The SSDI lists Westwood, Bergen County, New Jersey, as the last residence of record of Daniel Joseph Atwell.
Daniel Joseph Atwell died on 21 February 1977 at age 64 in Binghamton, Broome County, New York, at Lourdes Hospital.
The following appeared on 26 February 1977 in The Bradford Era: (Wyckoff, N.J.) Private funeral services for Daniel J. Atwell of Woodcliffe Lake, who died Monday in Lourdes Hospital, Binghamton, N.Y., were held this week under the direction of the Vander Plaat Funeral Home here.
     Born at New York City, Mr. Atwell was a resident of Ridgewood before coming to Woodcliffe Lake 15 years ago. He was married to the former Ann Reynolds Shelgren, a former Bradford, Pa., resident, who survives.
     He was employed by Dresser Industries as district sales manager for New York before his retirement in 1975.
     Surviving, in addition to his wife, are a son, Michael Atwell, a daughter, Mrs. Nancy Semple, and four grandchildren.